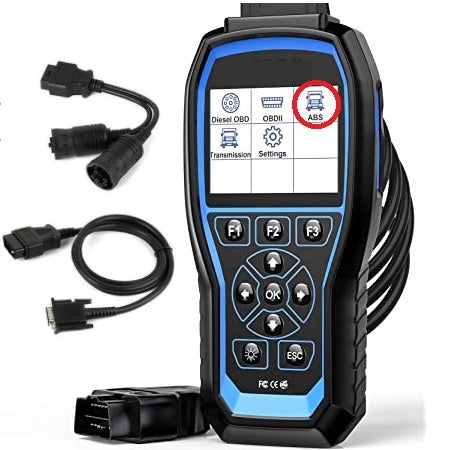 Haldex ABS Diagnostic Scanner
Perform diagnostics on your Truck's Haldex Brake System (ABS) & Save Money.
The diagnostic scanner for your Haldex ABS truck enables you to perform ABS diagnostics such as read codes, reset, test and more. It also has a full host of special functions for your transmission as well as read and erase the fault codes, graph live data, EVAP test, O2 sensor test, system testing and much more. It works on all trucks and their trailers with Haldex ABS systems listed in the drop down box above.
Choose your Haldex brake system from the drop down list just above.